Attracting a community of Austin yogi's to join the new studio.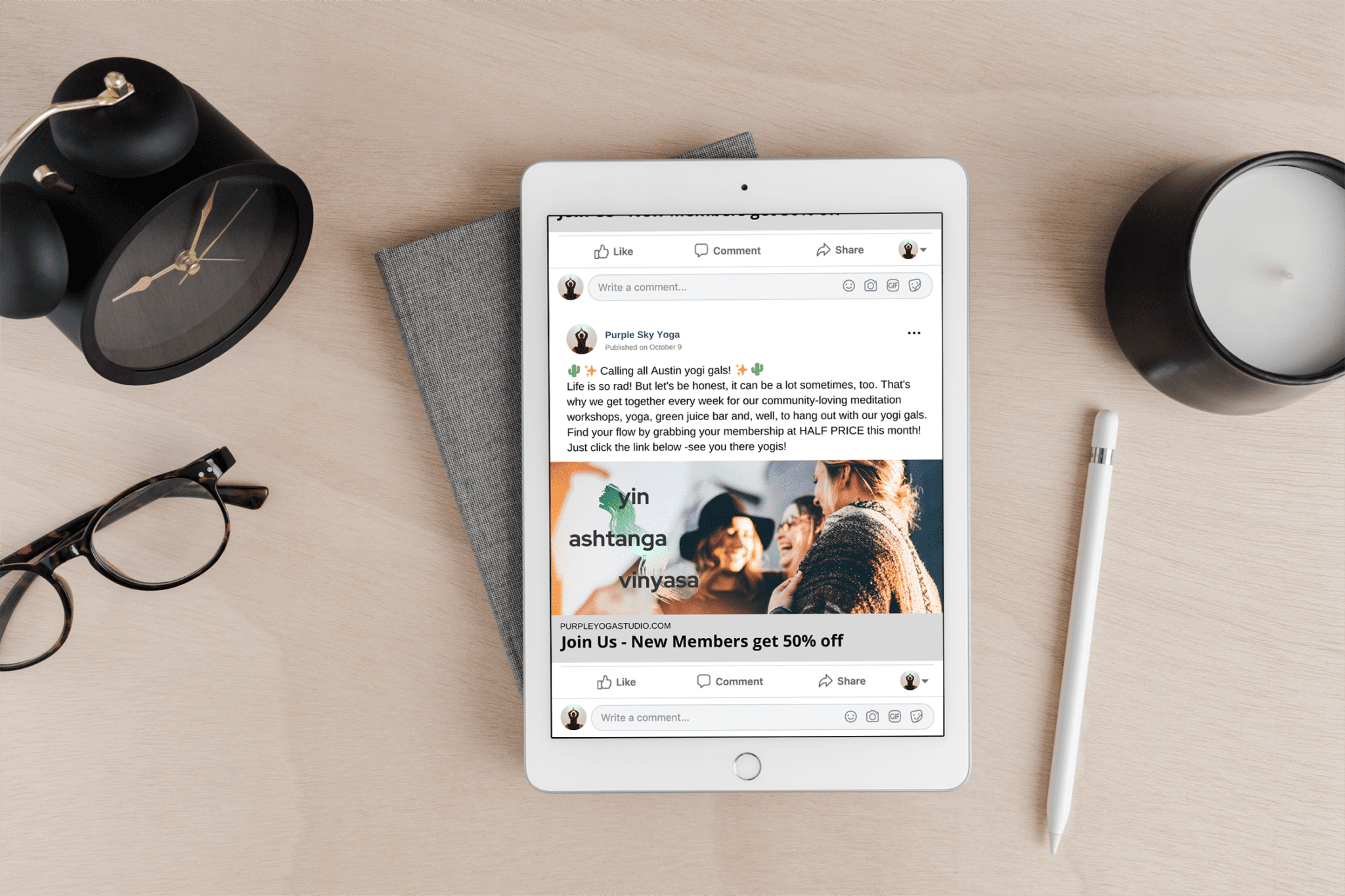 Friendly, Personable, Mindful.
Websites aren't traffic magnets. They float out in the void unless someone already knows the address. If you're trying to reach your target audience, you need to go where they're hanging out- Instagram, Facebook, and Pinterest.
You're probably also like many other business owners or creators- you are killer at the product or service you provide, but maybe not so savvy with algorithms, photo editing, and catchy copy. You want to spend your time coming up with other great ways to serve your clients and grow your business.
That's where KayJax Creative Co. comes in. We are your product's stylist, you bring the stuff on the inside and we will make it shine like it woke up like this. Check out our social media management services and get back to your why, while we take care of building and engaging social media presence that converts fans into clients.
discover the potential of your audience